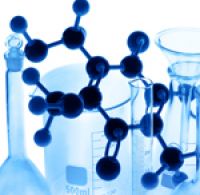 research topics:
research in spectroscopy and surface chemistry, materials chemistry, food chemistry, molecular modeling and heterogeneous catalysis.
test equipment:
analytical transmission electron microscope TecnaiOsiris 200 kV (FEI);
pulsed EPR spectrometer ELEXSYS-II E580 FT / CW (Bruker) with accessories and software;
furnace for high temperature synthesis (Czylok);
nano-granulometer (Malvern Nano ZS) with an automatic titrator (MPT-2) and viscometer (SV-10);
InVia Raman spectrometer (Renishaw) with hardware and software.
comercial research:
activation of small molecules (O2, NOx, COx, H2O, volatile organic compounds);
synthesis and functionalization of oxide nanomaterials with controlled morphology;
polymer fuel cells;
radical processes in food chemistry;
synthesis and characterization of materials for catalytic applications.
Methods and research techniques:
spectroscopic methods (EPR, IR, RS, XPS, UV-Vis);
temperature programmed methods (TPR, TPD, TPSR);
powder diffraction (XRD);
microscopic methods – structural & analytical (SEM / TEM);
work function measurements (Kelvin probe);
molecular modeling (DFT).
experience / references / projects:
cooperation:
KTH Royal Institute of Technology, Stockholm, Sweden
Prof. K. Engvall
Prof. J. Pan
University of Göteborg and Chalmers Univerity of Technology, Sweden
Prof. L. Holmlid
Unite de Catalyse et Chimie du Solide, Universite des Sciences et Technologies de Lille, France
Prof. P. Granger
Prof. J-F. Paul
Universidad de Alicante, Facultad de Ciencias, Spain
Prof. M.J. Illan-Gomez
Prof. A. Bueno-López
Technical University of Ostrava, Czech Republic
Prof. L. Obalová
Politecnico di Torino, Department of Materials Science and Chemical Engineering, Italy
Prof. S. Specchia
Fertilizers Research Institute in Pulawy, Poland
dr M. Wilk
mgr inż. M. Inger
AGH Uniwersity of Science and Technology, Cracow, Faculty of Mechanical Engineering and Robotics, Poland
Prof. W. Rakowski
dr S. Zimowski
dr M. Kot
Oil and Gas Institute in Cracow, Poland
dr L. Ziemiański
dr G. Żak
mgr M. Wojtasik.
variants of cooperation:
contract research, project, consortium
type of services:
analysis, devices for rent, expertises
information / broker of Jagiellonian University

phone number:
+ 48 12 664 42 00