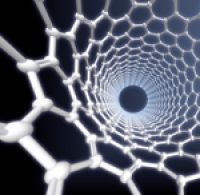 research topics:
studies on advanced polymer and hybrid materials for applications in nanotechnology, medicine and environmental protection.
test equipment:
spectral ellipsometer M-2000 (J.A. Woollam Ellipsometry Solutions);
confocal microscope (Nikon inverted microscope Ti-E with confocal system Nikon A1).
comercial research:
materials for controlled drug delivery;
dispersed systems for biomedical research;
surfactants stabilized vesicles and liposomes as carriers of biologically active molecules;
stabilized silica magnetic microspheres for biomedical applications;
molecularly printed materials for the biomedical applications derived from photochemical methods;
polymeric scaffolds for tissue culture;
smart polymers for biomedical applications and environmental protection (removal of heparin from the blood, water purification of surfactants);
measurements of the surface layer thickness and its optical properties;
imaging of fluorescent objects with sizes larger than 1 nm;
registration of fluorescent emission spectra of objects;
measurements of fluorescence intensity in a selected area of ​​the image and / or as function of time;
creation of a virtual lateral and longitudinal cross sections, fluorescence spectra analysis in a wide range of wavelengths;
co-location;
photoactivation.
Methods and research techniques:
spectroscopic ellispometry;
fluorescence spectroscopy;
confocal microscopy.
variants of cooperation:
contract research, project, consortium
type of services:
analysis, devices for rent, expertises
information / broker of Jagiellonian University

phone number:
+ 48 12 664 42 00