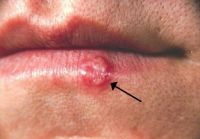 Herpes simplex virus 1 (HSV-1), is one of the most commonly encountered pathogens in humans. The most recent statistics indicate that approximately 50-90% of the world population is HSV-1 seropositive. The most common primary infections are cold sores occurring mainly on the face (especially the skin, tongue and lips). However, infection with HSV-1 may also lead to severe diseases such as inflammation of the eye or encephalitis. These diseases are characterized by severe course and may cause permanent adverse health effects (e.g. blindness), and even death.

Currently, there are several antiviral drugs, which are active against pathogens belonging to the Herpesviridae family. These drugs reduce the frequency and severity of relapses and also alleviate bothersome symptoms during the primary infection. Although they are usually only effective for the initial infection, they do not eliminate a virus in a latent state and thus do not protect a person before re-emergence of symptoms. There has also been increasing emergence of drug resistant viral strains. Thus, there is a need to find a new approach to developing effective treatment of HSV-1 infection. The new invention of the Jagiellonian University, which is the subject of the proposed offer, discloses a new drug for treatment of herpes simplex virus (HSV-1) infection.
The main advantages of the offered drug are:
confirmed ability to efficient bind of herpes simplex virus (HSV-1) and inhibit its replication in vitro,
low-toxicity of the drug in vitro,
the possibility to apply as an ointment or solution administrated either topically to the skin or eye, orally, intraperitoneally or intravenously.
The offered invention is subject of a patent application. Further research and development are conducted at the Faculty of Chemistry and Faculty of Biochemistry, Biophysics and Biotechnology of the JagiellonianUniversity. Currently, the Centre for Technology Transfer CITTRU is looking for partners interested in the development of the invention and its commercial application.
commercial utility:
prevention and treatment of herpes simplex virus (HSV-1)
field of science:
biochemistry, biophysics, biology, medical biology, microbiology, biotechnology
forms of protection:
patent application
technological maturity:
demanding R & D
property rights:
Jagiellonian University
variants of cooperation:
license, consulting, spin-off company, comercial contract research, sale
information / broker of Jagiellonian University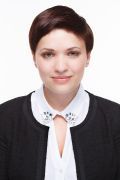 name and surname:
Klaudia Polakowska, PhD
phone number:
+48 12 664 42 13, +48 519 329 129