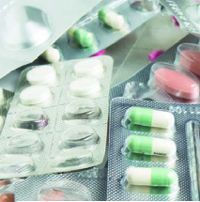 The subject of the offer are new compounds for reduction of the minimum effective dose of antibiotics and drugs used in anticancer therapy.
Modern medicine is currently facing a serious problem of increasing antibiotic resistance of numerous strains of bacteria. It is one of the most serious threats which significantly reduce the effectiveness of treatment of many diseases caused by bacteria.

A particular problem is related to infections evoked by gram-negative bacilli, including the most dangerous strains recognized by the Infectious Diseases Society of America as "alert pathogens." These include the enterococci, methicillin-resistant Staphylococcus aureus (MRSA), Klebisiella, Enterobacter, Pseudomonas aeruginosa and Acinetobacter baumannii.


Therefore, intense research aimed at introducing new antibacterial compounds effective against "alert pathogens" is conducted. Another approach, which part is presented offer, is to increase the effectiveness of existing antibiotics.


Presented invention includes compounds with properties reducing minimal effective concentration of antibiotics (MIC) by inhibiting the activity of bacterial drug resistance mechanisms. The study showed that offered compounds reduced MIC of the following antibiotics: doxycycline, nalidixic acid, chloramphenicol and erythromycin.


The invention also exhibits properties reducing of the minimum effective dose of anticancer drugs. Studies performed in murine lymphoma cells transfected with the human MDR1 gene and colorectal cancer cells have shown that compounds provided in tumor cells increased the retention of dyes - substrates of the main pump of tumor drug resistance ABCB1 (P-gp). Another advantage of the invention is also a synergistic effect with an antineoplastic drug - doxorubicin.


The offered solution is the subject of patent applications. Currently, the Centre for Technology Transfer CITTRU is looking for partners interested in further development of the invention and its commercial application.
commercial utility:
anticancer therapy
field of science:
medicine, pharmaceutical science, health sciences
forms of protection:
patent application
property rights:
Jagiellonian University
variants of cooperation:
license, consulting, spin-off company, comercial contract research, sale
information / broker of Jagiellonian University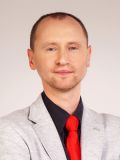 name and surname:
Radosław Rudź, PhD
phone number:
+48 12 664 42 07, +48 571 232 873