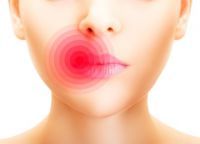 Potential drug: PEG-PMAPTAC block copolymer
Application: prevention and treatment of diseases caused by HSV-1 virus
Herpes simplex virus type 1 (HSV-1) is considered to be one of the most frequent pathogens acquired by humans. The statistics show that 50% to 90% of individuals worldwide are seropositive for that virus. The symptoms of primary HSV-1 infections include appearance of watery blisters (cold sores) on the skin, tongue, lips, genitals or buccal mucosa and keratitis. However, HSV-1 infections can cause life-threatening diseases like neurological disorders, encephalitis, blindness and even death.


No effective HSV vaccine is available, and therefore current research is oriented towards the development of antiviral compounds limiting the primary infection and supporting further treatment. Currently, the approved anti-HSV therapies involve mainly nucleoside analogues, such as acyclovir (ACV), which interfere with viral DNA synthesis reducing virus replication and shedding. Low bioavailability of this drug led to the development of derivatives with better pharmacokinetic parameters, e.g selenoaciclovir, valacyclovir, famciclovir, and ganciclovir. Most of these drugs undergo bioconversion within the cell to ACV. An alternative for treatment of some ACV-resistant HSV infections is foscarnet, which hampers viral polymerase activity by binding to the pyrophosphate binding site. All mentioned compounds are oriented on the same molecular target, and therefore some cross resistance is observed. For these reasons, there is a need for the development of novel anti-herpes drugs with different mechanism of action. The new invention of the Jagiellonian University, which is the subject of the proposed offer, discloses a new drug for the treatment of HSV-1 infection.
The main advantages of the offered drug are:
low-toxicity of the drug in vitro and in vivo;

confirmed ability to inhibit HSV-1 replication;

the possibility to apply as a solution/gel/lipstick/cream/powder/ointment/eye drops administered topically to the skin or eye.
The offered invention is subject of a patent application. Further research and development of the invention are continued at the Faculty of Chemistry and Faculty of Biochemistry, Biophysics and Biotechnology of the Jagiellonian University. Currently, the Centre for Technology Transfer CITTRU is looking for entities interested in commercial application of the invention.
field of science:
biochemistry, biology, medical biology, pharmaceutical science, biotechnology
forms of protection:
patent application
technological maturity:
demanding R & D
property rights:
Jagiellonian University
variants of cooperation:
license, spin-off company, comercial contract research, sale
information / broker of Jagiellonian University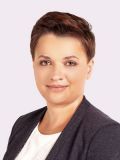 name and surname:
Klaudia Polakowska, PhD
phone number:
+48 12 664 42 13, +48 519 329 129