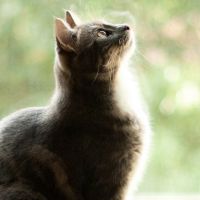 Feline upper respiratory tract disease (URTD) is a relatively mild condition, manifested by oral or nasal discharges, lethargy, pyrexia, conjunctivitis and sneezing. The disease, however, may progress to the severe sequelae, with potentially fatal outcome. This scenario is the most common in large animal communities, as catteries and shelters, where URTD is considered to be one of the major causes of death. Feline herpesvirus type 1 (FHV-1) and feline calicivirus (FCV) are considered to be the two major causes of URTDs.

Herpesviruses infect a wide variety of hosts, including mammals, reptiles, birds, amphibians, fish
and bivales. In humans, herpesviruses are considered to be amongst the most prevalent pathogens. Feline herpesvirus type 1 (FHV-1) is present in the domestic cat population worldwide, causing viral rhinotracheitis (FVR) and ocular disease. It is estimated that 90% of cats are seropositive to this virus, whereas about 80% of infected animals establish lifelong lasting latency and ~45% of these shed
the virus. A half of immunologically naïve cats after primary exposure to FHV-1 develop URTD.
The ocular herpetic disease manifested as acute conjunctivitis, neonatal conjunctivitis, chronic stromal keratitis, corneal sequestration and ulceration are also common, and may lead to permament eye damage or blindness.

Treatment options for human herpetic infections often involve use of specific nucleoside analogues (NA) such as acyclovir, penciclovir, idoxuridine, cidofovir or vidarabine. Unfortunately, the success
of nucleotide analogues in human therapy does not translate to anti-FHV-1 therapies. Furthermore, some compounds are toxic on the systemic administration in cats.

Caliciviruses infect humans and animals, causing e.g. gastroenteritis, hemorrhages, respiratory tract or systemic disease. Feline calicivirus (FCV) is prevalent wordwide in the domestic cat population,
and is commonly associated with oral ulceration, salivation, chronic stomatitis, mild respiratory
or conjunctival disorders and limping syndrome. It has been, however, noted that some FCV isolates cause outbreaks with mortality rates reaching 40-60%. No adequate antiviral treatment is available. Previous reports show that FCV infection may be hampered in vitro by lithium chloride, mefloquine, protease and polymerase inhibitors, but these findings we not confirmed in clinic.

The new innovation of the Jagiellonian University, which is the subject of the proposed offer, discloses a new drug for treatment of FHV-1 and FCV infections.

The main advantages of the offered drug are:
a new inhibitor of FHV-1 and FCV infections - poly(sodium 4-styrenesulfonates) (PSSNa);

established mechanism of antiviral activity of PSSNa;

confirmed antiviral activity and the ability to inhibit FHV-1 and FCV replication;

very low or undetectable toxicity of the drug in vitro and in vivo studies;

the possibility of use in the form of an ointment or solution/suspension for topical administration, as well as nasal or oral;

 the ability to be included in a pharmaceutical composition with suitable diluents and/or excipients.
The offered invention is patent pending. Futher research and development are conducted
at the Faculty of Chemistry and Faculty of Biochemistry, Biophysics and Biotechnology
of the Jagiellonian University. Currently, the Centre for Technology Transfer CITTRU is looking
for entities interested in commercial application of the invention.
field of science:
biochemistry, biophysics, biology, medicine, veterinary science, veterinary medicine, biotechnology
forms of protection:
patent application
technological maturity:
demanding R & D
property rights:
Jagiellonian University
variants of cooperation:
license, consulting, spin-off company, comercial contract research, sale
information / broker of Jagiellonian University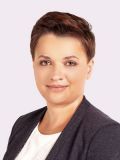 name and surname:
Klaudia Polakowska, PhD
phone number:
+48 12 664 42 13, +48 519 329 129