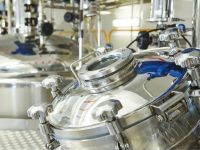 The subject of the offer is an asymmetric synthesis of asenapine, a new atypical antipsychotic drug used to treat moderate to severe manic episodes in the course of bipolar disorder of the I type in adults.


An affective bipolar disorder is among the twenty most serious causes of disability with morbidity statistics of over 30 million people. Nowadays, two groups of antipsychotics are used to treat manic episodes: classic (first generation) and atypical (second generation). The first-generation neuroleptics are characterized by a high incidence of side effects, i.e. extrapyramidal symptoms, while second-generation drugs are better tolerated by patients. Among the group of atypical drugs, those based on asenapine as the active substance are used. Currently, two commercial preparations (Saphris, Sycrest) based on racemic asenapine are available on the market. However, the studies of metabolism and pharmacokinetics indicate that it is more rational and desirable to use the pure (+)-asenapine enantiomer. Hence, both the academic community and pharmaceutical industry are looking for new, asymmetrically methods of synthesis of (+)-asenapine.
The answer to these issues is a facile, efficient method of synthesis of asenapine optically enriched in its (+)-enantiomer with the use of cheap and easily available chemicals. Non-toxic reagents and reaction media make the process effective, safe and easy to implement. Simple setup and technological operations create the opportunity of easy implementation of the process into industrial manufacturing practice.
The vital advantages of the technology:
- simplified synthesis route (mild conditions and shortened the synthesis duration);
- controlled stereochemistry of the intermediates;
- high total efficiency of the ultimate product;
- significant enantiomeric excess of the desired isomer.


The offered solution is a subject of a patent application (Patent Office of the Republic of Poland). The development of the invention was conducted by the scientific staff of the Faculty of Chemistry of the Jagiellonian University. Currently, the Centre for Technology Transfer CITTRU is looking for entities interested in licensing and application of the technology described above.
field of science:
biochemistry, pharmaceutical science, health sciences
forms of protection:
patent application
technological maturity:
demanding R & D
property rights:
Jagiellonian University
variants of cooperation:
license, sale
information / broker of Jagiellonian University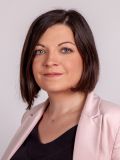 name and surname:
Paula Janus
phone number:
+48 12 664 42 16, +48 506 006 590