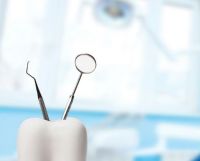 The subject of the offer is an injectable, hydrogel hybrid material that can be used to construct a bioactive cell scaffold of a minimal invasivity. This scaffold may be located in place of a bone defect thus enabling reconstruction of bone tissue.

Application: in tissue engineering for the reconstruction of orthopedic and dental bone defects.


The observed in recent years progress in the development of tissue engineering and related sciences, focused on research on the possibilities of bone tissue reconstruction, is a response to the progressive aging process of the population, the consequences of irregular and too fast lifestyle (obesity, diabetes) and the growing number of unfortunate accidents. The interest in tissue engineering arises from the limitations of the methods used as of yet (tissue grafts, surgical reconstructions). The main problems in this regard are the insufficient amount of available tissues and organs in relation to the demand and the frequent lack of tissue and geometric biocompatibility of the materials. In addition, in the case of some injuries, the only chance for tissue regeneration is the previous implementation of so-called tissue scaffolding in the place of the cavity.
The answer to the demand for tissue engineering is presented with a biodegradable, bioactive biopolymer material that provides acceleration of the biomineralization process. The present material is a biomatrix convenient for colonization by osteoblastic cells. It can be used as an injectable scaffold, which may be introduced into the defect in the tissue in the form of a viscous sol undergoing the process of gelling in situ under physiological conditions at a proper rate controlled by its composition.
The vital advantages of the technology:
- Structural stability of hybrid materials while maintaining the injectable form of the biopolymer sol (new synthesis method allows the elimination of the problem of potential phase separation of functionalized silica particles embedded in the biopolymer network and their uncontrolled diffusion into tissues in vivo);
- Bioactivity of hybrid materials (the scaffolding material is a biomatrix able to integrate with the natural bone - studies were carried out under conditions simulating human SBF plasma);
- Rapid  process of the biomineralization (up to 7 days);
- Preservation of biocompatibility, the ability to support adhesion, proliferation, and maintenance of the osteoblastic cell phenotype MG-63 (supporting the regeneration of bone defects).
The offered solution is a subject of a patent. Further  development of the invention is conducted by the scientific staff of the Faculty of Chemistry of the Jagiellonian University. Currently, the Centre for Technology Transfer CITTRU is looking for entities interested in licensing and application of the technology described above.


field of science:
biochemistry, material engineering, dentistry
forms of protection:
patent application
technological maturity:
demanding R & D
property rights:
Jagiellonian University
variants of cooperation:
license, comercial contract research
information / broker of Jagiellonian University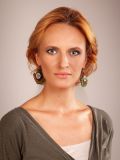 name and surname:
Magdalena Kulczycka
phone number:
+48 12 664 42 09, + 48 506 006 761