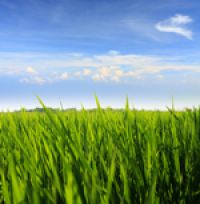 test equipment:
atomic absorption spectrophotometers (AAS) - PerkinElmer: AAnalyst 200 (USA, 2008), AAnalyst 800 (USA, 1999);
flow injection analyzer with visible light detector FIA compact (Germany, 2009);
channel microplate spectrophotometer μQuant ™ (BioTek Instr., Inc., USA, 2003);
elemental analyzer CHNOS Vario El III (Elementar Analysen Systeme GmbH, Germany, 2000);
gas chromatograph equipped with mass spectrometer GC / MS Clarus 600 (Perkin-Elmer, USA, 2009);
automatic respirometer MicroOxymax (Columbus Instr., USA, 1999).
comercial research:
determination of metal content in samples of liquid (solids - after digestion), such as As, Al, Ca, Cd, Cr, Cu, Fe, Hg, K, Mg, Mn, Na, Ni, Pb, Zn using atomic absorption spectrophotometry:

atomization in graphite furnace - sensitivity of the order of tens of mg / L; performance - a few samples per hour;
atomization in flame, the sensitivity of the order of tens of mg / L; performance - a few dozen samples per hour;

quantitative analysis of liquid samples, such as the possibility of marking: nitrates, nitrites, ammonia, orthophosphate by the FIA ​​in samples of water, sewage and soil solutions. After mineralization of total phosphorus and total nitrogen (Kiejhdahla). The limit of quantification of 20 - 50 mg / L, depending on the substance; performance - several samples per hour;
quantitative analysis of nucleic acids and proteins; standard ELISA and spectral scanning, kinetics of enzymatic reactions, the metabolic activity of microorganisms (BIOLOG test), any determination colorimetric (tiles from 6 - to 384-well plates);
carbon, hydrogen, nitrogen, oxygen and sulfur in solid samples. Sample size of 5 - 100 mg (depending on the content indicated elements). Performance testing requires a few hours;
determination of pesticides in soil, water, food, tissues, polycyclic aromatic hydrocarbons, mineral oils, polychlorinated biphenyls, drug residues, and in the tissues and the environment and semi-volatile and volatile organic compounds in soil and water using gas chromatography; determination of phospholipid fatty acid (e.g. identification of soil microorganisms); qualitative analysis of soil and tissue extracts; performance - up to 4 samples per hour;
respiration rate measurement (O2 consumption, CO2 production) in very small organisms (even the order of several mg), possible also in bigger organisms - to several grams, measuring the respiration rate in soil, activated sludge, etc., measurement of methane concentration (rate of production);
environmental and biological samples are analysed for a range of contaminants, such as metal (atomic absorption spectrometry) or nonmetallic elements – N and P (colorimetry), and organic chemicals (gas chromatography mass spectrometry);
effects of chemicals on enzyme activity and metabolic performance of organisms are measured;
evolutionary processes and population dynamics in environmentally stressful conditions are studied with mathematical models.
Methods and research techniques:
analysis related to testing the impact of toxic substances on organisms, populations and ecosystems.
experience / references / projects:
cooperation with small enterprises within the framework of EC-funded research projects (elaboration of new ecotoxicological bioassays, testing specific laboratory equipment toward its usefulness for evaluating toxicant effects on organisms and ecological risk assessment).
variants of cooperation:
contract research, project, consortium
type of services:
analysis, devices for rent, expertises
information / broker of Jagiellonian University

phone number:
+ 48 12 664 42 00