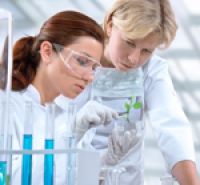 research topics:
effects of newly synthesized materials / new generation chemotherapeutic agents on pathological and normal hematopoietic cells.
test equipment:
Pharmacia – spectrophotometer;
FACS Calibur – flow cytometer;
Z2 Beckman Coulter counter.
comercial research:
in vitro and in vivo investigations;
pathological hematopoietic cells / leukemia cells / normal hematopoietic cells, peripheral blood cells, hematopoietic system cells (e.g. bone narrow cells);
analysis of anticancer activity / anticancer potential of newly synthesized compounds / analogs of chemotherapeutic agents;
analysis of programmed cell death – apoptosis, necrosis, autophagy;
analysis of the cell cycle and mitotic catastrophe.
Methods and research techniques:
spectrophotometry; flow cytometry; microscopy; eletronic Beckman Coulter methods.
variants of cooperation:
contract research, project, consortium
type of services:
analysis, devices for rent, expertises
information / broker of Jagiellonian University

phone number:
+ 48 12 664 42 00