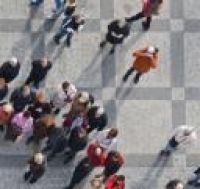 research topics:
Literary, theater and film criticism in Poland;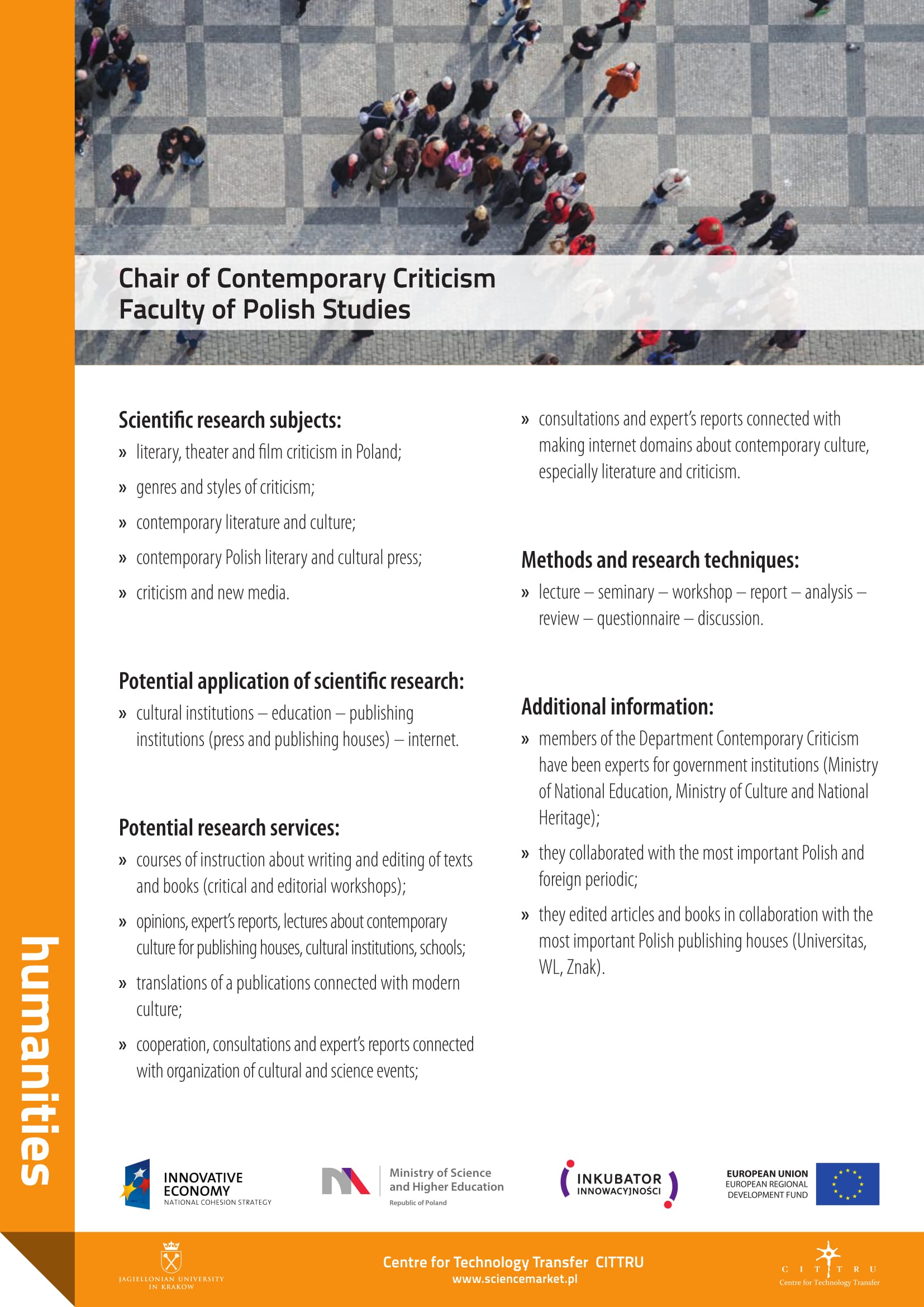 Genres and styles of criticism;
Contemporary literature and culture;
Contemporary Polish literary and cultural press;
Criticism and new media.
comercial research:
Courses of instruction about writing and editing of texts and books (critical and editorial workshops). Opinions, expert's reports, lectures about contemporary culture for publishing houses, cultural institutions, schools;
Translations of a publications connected with modern culture;
Cooperation, consultations and expert's reports connected with organization of cultural and science events;
Consultations and expert's reports connected with making internet domains about contemporary culture, especially literature and criticism.
Methods and research techniques:
lecture;
seminary;
workshop;
report;
analysis;
review;
questionnaire;
discussion.
experience / references / projects:
Members of the Department Contemporary Criticism have been experts for government institutions (Ministry of National Education, Ministry of Culture and National Heritage). They collaborated with the most important Polish and foreign periodic. They edited articles and books in collaboration with the most important Polish publishing houses (Universitas, WL, Znak).
variants of cooperation:
contract research, project, consortium
type of services:
analysis, expertises
information / broker of Jagiellonian University

phone number:
+ 48 12 664 42 00