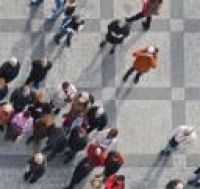 Centre for Comparative Studies of Civilizations Faculty of Philosophy Jagiellonian University
keywords:
comparative studies, European civilization, European religions, European cultures, religious traditions, Middle East, Zaroastrianism, Iranian culture, Persian culture, Arabic World, China, Japan, Korea, religions, folk medicine, Western civilization, Islamic civilization, Confucian civilization, South Asian civilization
research topics:
Research in the European Civilization:
comparative studies of the European religions and cultures, including contemporary religious traditions.
Field Studies in the Middle East:
Zaroastrianism and other religious minorities in the Middle East,
contemporary Iranian culture,
contemporary Persian literature,
contemporary culture of the Arabic World,
the early-Christian monasticism.
Research in the Far East:
cultures of China, Japan and Korea with reference to their ancient and contemporary traditions.
Comparative Studies of Religions:
religious and magical symbolism of stones,
use of stones in the sacred and magic spheres, as well as alchemy pertaining to them,
research in sacred texts, chants, stories, etc. being composed during ages, with relation to particular stones,
use of stones in folk medicine.
Social and Cultural Anthropology, Anthropology of Religions:



theory of culture and civilizations,
research in ancient and contemporary cultures of four great civilizations (Western, Islamic, Confucian and South Asian) remaining within the research interest and didactic program of the Chair.
field studies and academic research pertaining to the cultural and religious diversity of the residents of this region, in ancient times and contemporary
research in material culture, languages, history of art, mainly religious.
comercial research:
in companies and institutions keeping relations with countries of the East (expert analysis, consulting);
promotion of the knowledge of the East in schools, cultural institutions and business area;
support in establishing relations with collaborators/partners from the East;
opinions, expertise and reports on social and politic state of such countries as Iran, Afghanistan, Tadjikistan and South Asian countries;
training and lectures on politic, social, cultural and religious state of Iran, Afghanistan, Tadjikistan and South Asian countries;
language courses (Persian, Hindi);
ordinary (unsworn) translations from Persian, Dari, Tadjik, Hindi.
Methods and research techniques:
sociological qualitative research (field studies, in-depth interview, textual analysis using programs of the QDAS – Qualitative Data Analysis Software type);
linguistic and literature research;
religious research;
archaeological and history of art research.
experience / references / projects:
experience: translations for the military, low court, public prosecutors, border guard, companies, institutions of culture;
trainings for the transition mission soldiers being sent to Afghanistan.
variants of cooperation:
contract research, project, consortium
type of services:
analysis, expertises
information / broker of Jagiellonian University

phone number:
+ 48 12 664 42 00