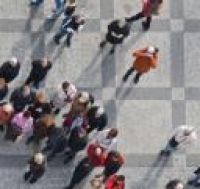 Department of Indology Faculty of Philology Jagiellonian University
keywords:
indology, languages of India, languages of South Asia, literature of India, literature of South Asia, cultures of India, cultures of South Asia, Hindi, Urdu, Sanskrit, Tamil
comercial research:
variety of connections with India;
translations from Indian languages (Hindi, Urdu, Sanskrit, Tamil);
the analyses and expert's reports of India and South Asia areas (arts, documents);
opinions on cases regarding India cultural area and languages courses with reference to India culture;
courses with reference to India culture and language courses;
translation of India texts (literature, documents).
Methods and research techniques:
philological methods: analysis, translation and interpretation of texts;
social sciences methods (ethnology, social anthropology): cultural research.
experience / references / projects:
participation in conference with reference to cultural differences in business/business negotiations, organized by MARR - Małopolska Agencja Rozwoju Regionalnego (17-18 may 2012).
variants of cooperation:
contract research, project, consortium
type of services:
analysis, expertises
information / broker of Jagiellonian University

phone number:
+ 48 12 664 42 00