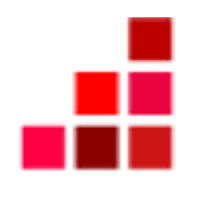 comercial research:
design, development and validation of research tools used in the institutional, business and non-governmental organizational contexts (i.e. satisfaction, motivation, recruitment and selection, organizational culture);
solutions dedicated to better the understanding of customer needs, and building long-term customer loyalty;
development of systems and best organizational practices;
organizational and personnel development.
Potential research services:
labor market research, collaboration between business and education, competency balance sheet dedicated for specific industries;
creation of proprietary tools of recruitment and selection - competency tests, simulation exercises and situational judgment tests;
creation of tools for staff development and evaluation; organizational research and diagnosis, including audits, organizational culture research, management systems assessment, satisfaction research, and customer needs and loyalty insight;
consulting in development projects for noth business and non-governmental organizations, including development and implementation of incentive systems, competency models, systems evaluation and development needs analysis;
analytical, consulting and training services related to the design and evaluation of organizational knowledge management system;
diagnosis and training on anti-discrimination practices in the organization.
Methods and research techniques:
structured interviews;
focus group interviews;
CONJOINT analysis;
questionnaires and online surveys;
situational judgment tests;
exercises and simulation games;
AC/DC itp.
experience / references / projects:
so far Centre has cooperated with: Center for Analysis and Evaluation of Public Policies, Municipality of Krakow, AG Test HR, GD Profesja, Global Business Solutions, 313 Consulting, Inprogress, Centrum Transferu Technologii Medycznych – Park Technologiczny, MARR S.A., Wolters Kluwer Poland, Project: Edukacyjna Wartość Dodana, Berndson;
while conducting the BPO / SSC and IT / ITO industry research for the City of Kraków, Centre has cooperated with: ASPIRE, Alexander Mann Solutions, Aon Hewitt, ArcelorMittal SSC Capgemini, Capita (Polska) Sp. z o.o., Cisco Systems Poland, EDF Polska CUW, EPAM Systems Poland, Google, Hitachi Data Systems, HSBC, Motorola Solutions, IBM BTO, International Paper Company, Lumesse, Shell BSC, Sii, State Street Services Poland.


more informations:

Interdisciplinary Centre for Organisational Research and Development (ICORD)
variants of cooperation:
contract research, project
type of services:
analysis, expertises
information / broker of Jagiellonian University

phone number:
+ 48 12 664 42 00