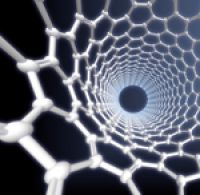 research topics:
studies of structural stability and structural transformations in nanostructured materials.
test equipment:
UHV-standard chambers for Molecular-Beam-Epitaxy and Magnetron Ion Sputtering;
X-ray diffractometer "Empyrean" equipped with 3-axis goniometer for surface diffraction from epitaxially deposited layers;
spectrophotometer Shimadzu UV 2001PC (1998); thin-film analyzer F20-UV (2012);
systems for "in-situ" and residual resistometry.
comercial research:
deposition of thin films of diverse materials;
vacuum deposition of optical, dielectric and/or metallic, thin film multilayers with predicted spectra characteristic;
thin-film deposition by means of Magnetron Ion Sputtering and Molecular Beam Epitaxy;
measurements and analysis of the spectra response multilayer thin films in range UV-NIR;
studies of phase transformations and phase equilibria by means of resistometry.
Methods and research techniques:
measurements of absorbance, transmittance, measurements of turbidity and thickness and optical constants (n and k) of dielectric and semiconductor thin films;
X-ray diffraction and reflectometry;
resistometry.
variants of cooperation:
contract research, project, consortium
type of services:
analysis, devices for rent, expertises
information / broker of Jagiellonian University

phone number:
+ 48 12 664 42 00