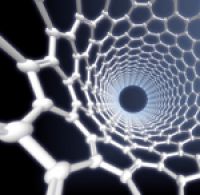 research topics:
self-organizing systems on the semiconductor surfaces of the metal-semiconductor type;
ion-beam induce surface structuring.
test equipment:
scanning electron microscope (SEM) FEI Quanta 3D FEG equipped with Ion column FIB, 2012, FEI USA.
comercial research:
semiconductor materials (silicon, germanium, AIII-BV semiconductors), non conducting materials (polymers, glasses), conducting materials (steels, alloys), powders, biological materials (organic cells, organic cells components - liposomes, synaptosomoes, hydrogenated samples);
SEM imaging in high vacuum, SEM environmental imaging, SEM imaging with the simultaneous sample heating up to 1000 deg C;
chemical analysis of the sample;
chemical mapping of the sample;
crystal phase identification of the sample;
precision ion etching of the sample surfaces;
precision patterning of the metallic conducting platinum tracks (ca. 100 nm width);
preparation of the thin foil "lamella" (
Methods and research techniques:
SEM imaging, ESEM imaging;
fluorescence EDX and WDS;
EBSD electron difraction;
FIB ion technique;
GIS Platinum deposition technique.
experience / references / projects:
SEM analysis of the sample – the sample is imaged using SEM microscope (SE – secondary electrons and BSE – backscatter electrons signal), next the chemical composition of the sample is examined using EDX technique;
TEM "lamella" preparation – the surface of the sample is protected by the platinum layer using GIS system, next the thin foil if cut out using FIB ion technique, the foil is mounted to the special cupper holder. Such mounted sample is later thinned using ions up to ca. 100 nm width.
variants of cooperation:
contract research, project, consortium
type of services:
analysis, devices for rent, expertises
information / broker of Jagiellonian University

phone number:
+ 48 12 664 42 00