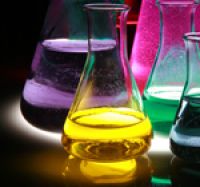 research topics:
studies are interdisciplinary, combining research groups with different academic profile.
test equipment:
elemental analyzer CHNS (Vario Micro Cube) with an electronic microbalance.
comercial research:
elemental analysis of organic compounds;
simultaneous determination of elements (qualitative and quantitative): C, H, N, S from one sample for the compounds in the solid state and liquid state, packaged in tin foil.
Methods and research techniques:
combustion analysis (controlled combustion and measurement of the full amount of the corresponding oxides formed).
variants of cooperation:
contract research, project, consortium
type of services:
analysis, devices for rent, expertises
information / broker of Jagiellonian University

phone number:
+ 48 12 664 42 00