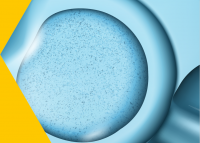 Currently, in research and experiments, during which amphibian cell and tissue cultures are carried out, appropriately diluted media mixtures developed for mammals are used. Unfortunately, some components of such media, despite adequate dilution, may have a toxic effect on amphibian cells. On the other hand, after diluting the media originally intended for mammalian cell and tissue culture, in order to adapt them to amphibian cell culture, the concentrations of all substances are reduced, which means that some of them stop working. This clearly indicates that the dilution of the medium developed for the culture of mammalian cells is not sufficient to ensure good conditions for culturing the cells, tissues, and organs of amphibians. Therefore, the development of a medium, the composition of which in terms of active substances and their concentrations would be formulated for the culture of amphibian cells, is desirable.
commercial utility:
The subject of the offer is a specialized medium for the in vitro culture of cells, tissues, and organs of amphibians. Thanks to the unique composition of active substances and refined their concentrations to the requirements of amphibian cells, the use of medium enables long-term culture as well as a high level of cell proliferation and reduction of cell mortality.


The offered culture medium is the subject of a patent application. Further research on technology development is carried out at the Faculty of Biology of the Jagiellonian University. Technology Transfer Center CITTRU UJ is looking for entities interested in cooperation in the further development and commercialization of the invention, in particular, those willing to join to research and development process aimed at rescaling the system to industrial.


field of science:
biology, biotechnology
forms of protection:
patent application
technological maturity:
tests - laboratory trials
property rights:
Jagiellonian University
variants of cooperation:
license, sale
information / broker of Jagiellonian University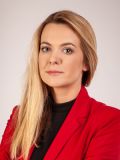 name and surname:
Renata Bartoszewicz
phone number:
+48 12 664 42 08; +48 515 493 518