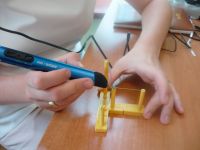 Application of 3D pens in educations
3D pens are widely sold today but not for educational purposes. They are great tool for training children's spatial imagination and creativity. Still, it seems to be difficult to manipulate the pen accurately in three dimensions, and even experts usually generate 3D models by drawing 2D sections and assembling them together to make the final model.
The developed system enables to use in 3D pens in a very simple way.
Chemistry lesson 3D notes
The spatial structure of chemical molecules is fundamental for their properties. The awareness of this structure make children better understand the natural processes and develop the imaginative thinking.
The modules let users build models of molecules step-by-step in three dimensions.
Offer and possibilities
The developed system consists of 9 elements and enables to draw any type of organic molecules. Construction modules have puzzle-like connectors and can be freely combined. Each element has a basically flat base and at least one substantially vertical post protruding from the base, having a contact point. The user connect the posts with 3D pen line what gives 3D chemical structure model with appropriate angles and distances between atoms.
The system is unique and marketable because of its new application.
Some successful demonstration lessons were carried out with the system in Cracow high schools. Modules used in class presentation were 3d printed.
The license may include the permission to production and sales.
A Patent Cooper Trity was requested for this solution on May, 11th, 2018.


field of science:
chemistry, education
forms of protection:
patent application
technological maturity:
prototype
property rights:
co-ownership
variants of cooperation:
license, comercial contract research, sale
information / broker of Jagiellonian University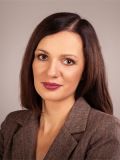 name and surname:
Agata Błaszczyk-Pasteczka
phone number:
+48 12 664 42 12, +48 506 006 553